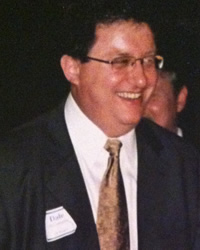 Reader: Dale McConachie (HCSB, NASB, ASV)
Audio Bibles recorded by Dale McConachie have been purchased in all 50 states and many foreign countries. He considers the opportunity to record the Bible to be the biggest blessing of his vocational life.
His goal in recording is for you to feel, when driving down the road, as if your best friend is in the front seat, reading the Bible to you. Dale has been in Christian radio for nearly 30 years and has broadcast radio play by play of professional baseball and basketball.
Dale graduated from Pillsbury Baptist Bible College in 1987 with a double major in Bible and Broadcasting.