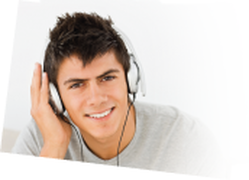 Presentation: Voice Only
Breadth: New Testament
Format: Secure Mp3 download
Translation: The 1901 American Standard version has been known as "the Rock of Biblical Integrity". Half of the scholars involved in translation were from Europe and half were from the U.S.
Narrator: Audio Bibles recorded by Dale McConachie have been purchased in all 50 states and many foreign countries. He considers the opportunity to record the Bible to be the biggest blessing of his vocational life. His goal in recording is for you to feel, when driving down the road, as if your best friend is in the front seat, reading the bible to you.