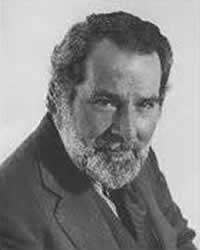 Reader: Alexander Scourby (KJV)
Alexander Scourby was born in Brooklyn, New York. He studied journalism briefly before taking up acting. He is best remembered for being the first to narrate the King James Bible for the blind; it was completed in 1944.
Scourby recorded over 500 different books during his lifetime; he considered the KJV Bible to be his most important work. This recording by Alexander Scourby has certainly had the most impact on the English speaking world of any audio Bible.